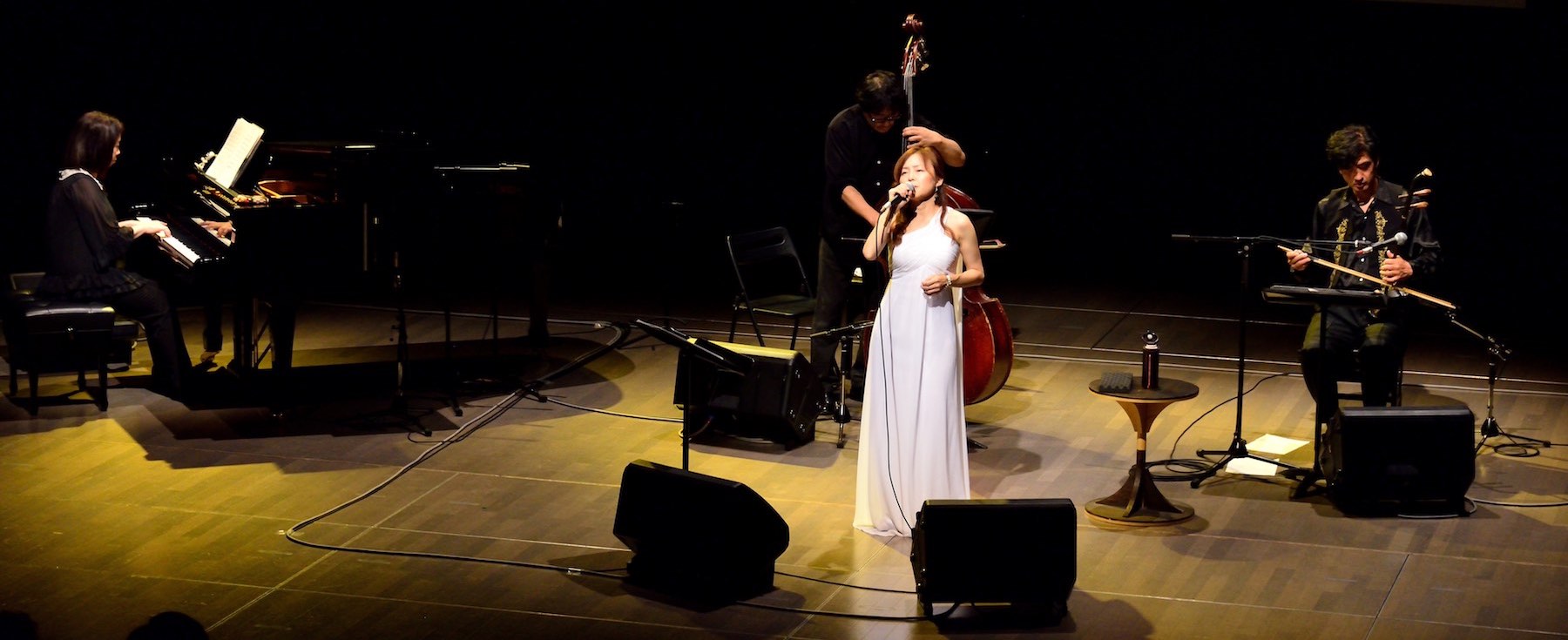 A singer and songwriter born in Japan, Masako Cross creates and performs her original cross-genre spiritual and world music with themes of universal love and peace.
Her broad and extensive music activities include creating and performing songs for American and Japanese films and commercials, producing music for commercials, and performing live as a jazz singer.
Masako also performs on the YOU-KIN, a type of Japanese harp known for its natural sound and beautiful harmonies. She has been performing at the Hiroshima Nagasaki vigil ceremonies in America.